Media
News Articles
Charandas Chor
Charandas Chor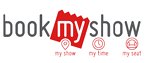 Details
| | |
| --- | --- |
| Ticket Price: | ₹ 400 |
| Genre: | Comedy, Drama |
| Language: | English |
| Duration: | 70 minutes |
| Age: | 8+ |
| Location: | JAGRITI, Ramagondanahalli, Varthur Road, Whitefield, Bengaluru, 560066 |
The students of Jagriti's Theatre Arts Program present this production of Charandas Chor.
Habib Tanvir's celebrated play, Charandas Chor is the story of a habitual thief who uses wit and charm to escape the police. Charandas is considered impossible to catch until he meets a Guru and takes a vow to never tell a lie!
The play follows the many antics of Charandas in this funny, heartwarming tale of survival.
(The Theatre Arts Program is a 9 month intensive performance training program for children & young adults at Jagriti.)
Jagriti
Jagriti is a Performance Arts space dedicated to Theatre, Music, Dance and Comedy. Founded in 2011 by Arundhati and Jagdish Raja, the space has hosted several productions from India and around the world. A 200-seat theatre, built around a full-thrust stage, it is fully equipped to cater to both artistes and audience. The main stage is designed for intimate performances with adjoining spaces for informal lectures and gatherings. Jagriti is owned and operated by the not-for-profit ART Foundation, a registered charitable trust.
The Rooftop - above the main auditorium is an open-to-sky space with a staging area that can accommodate about 50 people. A raised and walled off platform can work as a perfect area for puppet theatre. The Rooftop has a restroom and a pantry.
The Terrace - alongside the auditorium, the Terrace can accommodate about 20 people as an informal gathering area.
Lumbini - extending out from the foyer, Lumbini has a stage and an open-to-sky terraced space for about 80 people.